Category Archives:
Book Reviews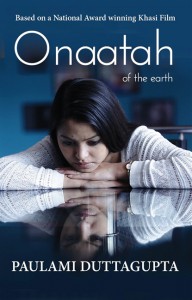 Book Details:
Author: Paulami DuttaGupta
Publisher: Readomania
Available for purchase at the below link:
http://www.amazon.in/Onaatah-Earth-Adapted-National-winning/dp/9385854224
//This review has been published by Women's Web in their "Book Reviews" section and is available at the below link:
http://www.womensweb.in/2017/05/book-review-onaatah-of-the-earth-paulami-duttagupta/
Review
"But then in life we all have a permanent blindfold on and yet we pretend to be safe."
It is lines like these that make "Onaatah of the earth" an engrossing, sublime and enlightening read, which lingers in your mind for a long, long time.
When you pick up a book that narrates the tale of a rape survivor, you expect to be drowned in a pool of tears by the end of it and imagine yourself to be in a melancholic mood for hours after you have closed the book. For this very reason, there is a section of people who avoid reading books on this subject because they feel they do not have the guts to stomach such stories. But, what if I tell you that I had a broad grin on my face after I completed reading the story of Onaatah and felt a deep sense of contentment? Well, that is where "Onaatah of the earth" stands out from all the other books dealing with the issue of rape and succeeds in making a vital point without being preachy or gory or overtly dramatic.
Based on a National Award winning Khasi Film written by Paulami DuttaGupta, who has also authored this book, "Onaatah of the earth" is an uplifting and relatable account of a rape survivor who stands up for herself in the face of adversity and emerges out of it, stronger and wiser. Exactly 4 years back, I had begun my journey as a social activist and I interacted with quite a few survivors of sexual assault while working on their rehabilitation. Some of them are my good friends today and hence, this book hit close to home. As I read through Onaatah's journey, I discovered a bit of each of those survivors in Onaatah.