Few days ago, while browsing through some business news articles on internet, an article titled "Savlon unveils 'Savlon Swasth India Mission' on Children's Day" caught my attention. I was intrigued and read on further to know more. What I learnt was that Savlon India, an ITC personal care brand, has launched its Savlon Swasth India Mission programme to bring about behavioral change towards hand hygiene among children through engaging, interactive and fun educational initiatives in schools.
This is in consonance with Savlon Swasth India's proposal of 'Healthier Kids, Stronger India'. Savlon Swasth India Mission aims to boost ITC's ongoing efforts in sanitation and hygiene education in India, which had kicked off a few years back.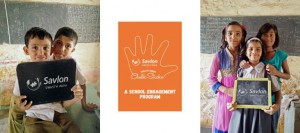 The article also included a YouTube video which was unveiled by the brand to give more insight into one of its brilliant on-the-ground initiatives to promote the habit of washing hands appropriately in primary schools. This extremely innovative, unique and intelligent initiative is called 'Savlon Healthy Hands Chalk Sticks'.
As we know, even today studying at school for many children means using slate and chalk. They use their hands to write with chalk and also to erase the slate, resulting in smearing of their palms with chalk powder. Savlon did their own research and observed that most of the children quickly wash their hands with only water which is not enough to clean the chalk residues off them. This is because in some cases access to basic hygiene is a problem and mostly, the kids feel very hungry by the time their lunch break begins so they have no patience to wash their hands properly. What Savlon has done to deal with this problem is what impressed me and blew me away totally. The way they have found a simple solution to a seemingly complex problem, in the problem itself, is sheer brilliance and a stroke of genius.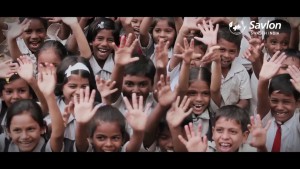 Savlon Healthy Hands Chalk Sticks are infused with cleansers like soap, due to which chalk powder on the hand generates lather as soon as it is placed under water. These chalk sticks look and work on slates just like normal chalk. When children wash their hands with water before eating, the novel experience of the lather getting produced from the chalk dust is a great, enjoyable way to stress on the importance of hand hygiene through practical demonstration. This way, without making the children do anything out of their way, you can actually make them realize and understand the difference in the level of cleanliness between washing hands with soap and washing hands without it.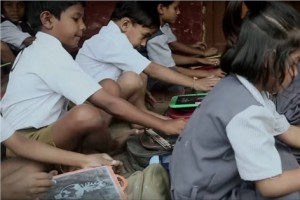 I really want to thank and laud Savlon India for this remarkable idea. There is no doubt about the fact that hand hygiene is a critical aspect of personal hygiene which impacts overall health and being a mom now, I can vouch for it all the more. I ensure I wash my daughter's hands thoroughly before every meal and after every messy play or outdoor play. I can see how maintaining this regularly helps immensely in keeping infections and illnesses at bay. Schools also play an equivalent role in inculcating and internalizing fine habits in the kids, hence this ground-breaking initiative is sure to be effective in encouraging kids to adopt good hygiene practices.
I am elated to see that brands of the stature like Savlon, who have the name, resources, reach and skills are putting in genuine efforts towards making a difference and are fulfilling their social responsibility. Through their actions, it is evident that they really care. We hear stories every day of heroes among the common citizens of our country, but it is equally important that corporate giants and the likes step up and contribute in whatever way they can to shape a better future for the Nation.
Kudos to all the brands that are doing their bit and are setting the right examples! Success means different things to different people. To me, success is the ability to inspire others and through such initiatives, Savlon India is doing just that. What can be a better way to celebrate children's day than making the children feel that they truly matter and are cared about!
Note: All the images used in this article are taken from the images shared as a part of Savlon's press release for #SavlonSwasthIndia