An excerpt:
The Perils Of Being Moderately Famous is a refreshing, breezy and compelling read. It is a heart-warming collection of personal essays from the various walks of life of the author. I have often wondered about how it must be to be known as someone's sister or someone's daughter or someone's sister-in-law, and this book answers all this and more.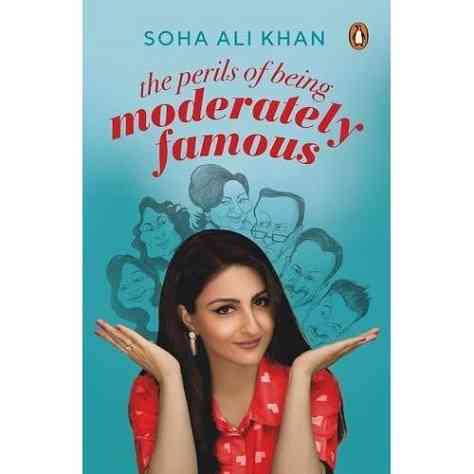 What works
The sincere, unassuming and clever style of narration is sure to win your heart. The author has recounted all the poignant moments of her life with utmost candidness, and has sprinkled the writing with dollops of humour as well as deep emotions.
She sets the tone of the book at the very onset when she declares that this book is not for those who want to know the secret behind Kareena's complexion or what Saif really meant when he talked about the difference between nepotism and eugenics. And that very moment, you know you have picked the book for all the right reasons.
To read the complete review and book details, please visit the following link.