Tag Archives:
awareness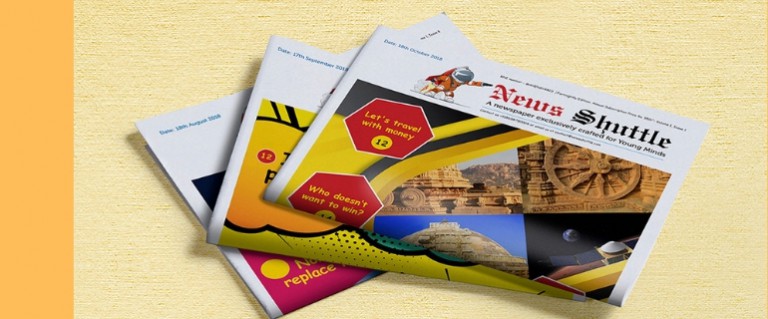 As a creative writing mentor, one concern most parents come up to me with is "My child does not read". Honestly, when I probe further, I discover in most cases that either the child has not really been encouraged to read much during the formative years or has not been exposed to his/her choice of reading material/books. We live in times when kids cannot have a gadget free childhood. So, to get them to choose reading activity over indulging in alluring gadgets would require some effort and patience on the part of the parents as well as teachers. Reading has to be made fun for them and one of the ways adults can achieve this is by giving them the right things to read. By "right" things, I do not mean a set of standard list of books or magazines or newspapers but something that the child can connect to and take pleasure in.
Having worked with children closely for a while now, I strongly recommend that they subscribe to a children's newspaper as this helps inculcate reading habits in them while keeping them abreast of the happenings in the world at the same time.  Once they get accustomed to reading the newspaper, they have something to look forward to on a regular basis. If you are on the lookout for an appropriate child's newspaper which is the right balance of fun and awareness, "News Shuttle" would definitely be a great option for you to explore.
News Shuttle is a bi-monthly children's newspaper meant for kids aged 6-14 years with the intent to engage kids with fun, safe and empowering news. I read a couple of their editions along with my students and we thoroughly enjoyed soaking ourselves in it. Not only did this enhance their general awareness but we also ended up having constructive discussions on the topics we read about.
I have always been disheartened with the perception of education by some people in our country. Education is not just about holding a degree or diploma in a particular field. It is also about being sensible, sensitive, aware, discerning and responsible. It is good to see that nowadays more schools and parents have started to focus on all the aspects of development of a child and have started sensitizing children about being a worthy part of the society. Moreover, it is important we look within ourselves and introspect before we comment on someone else's education or intelligence quotient. These feelings have inspired me to write this story on the theme "Education".