About Me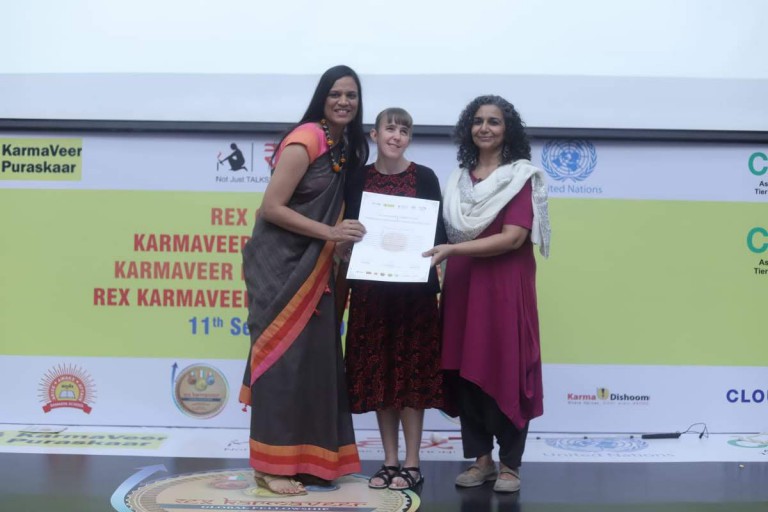 I am an art lover and believe that there is art in everything we do. Someone rightly said that "Earth without 'art' is Eh!". Be it visual, literary or performing arts, it helps one find oneself. Since childhood, I had an ingrained passion for both dancing and writing, with dancing being my first love. For me, dance is not just dance but it is a mode of connecting to my soul. My mother says I had taken to music and dancing from the age of 3 itself, like as if I was made for it. Contrary to this, my interest in writing actually developed much later. I was down with chicken pox when I was in the 8th Grade, and that is when I discovered my love for writing. I started writing poems and short stories, a lot of them! Gradually, I enjoyed expressing my emotions and my opinions through writing and with a lot of encouragement from family and friends, I pursued it diligently as a hobby.
In today's times, there is lot more exposure and scope if one wants to pursue one's passion, and make it a profession. But during our childhood days, it was expected to remain a hobby with academics being the prime focus. So, keeping with the times, I completed Computer Engineering from Pune University and then went on to do MBA in Systems and Finance. I landed with a job in my dream company, Infosys, during the MBA campus placements and worked there for 6.5 years. I had a wonderful professional life there but somewhere deep down in my heart, I knew it was not my true calling. The fast and frantic professional life left me with little time to pursue my hobbies and they started taking a backseat. With time, these passions started pulling me hard towards them and one fine day, I took the decision, which my friends term as brave, to leave my white-collared job. I was already trained in classical and folk dance forms, so I joined Shiamak Davar's summer workshop for western dance forms and got back dancing into my life full-fledged. That was one of the best experiences ever in my life and I vowed to keep working on my dancing skills through online tutorials and self-learning. Once I felt I was ready for it, I started a venture with a close friend and got into teaching dance and choreographing professionally. Then, I gradually started writing again too and came up with my own cookery website along with my mother http://tingleyourtastebuds.in .
With a small baby to look after, it was tough to take out time for writing, but thanks to the endless help and support from my mother, I could take out time to write poems and short articles. I also participated in an international poetry writing competition in 2015 in which one of my short poems was shortlisted among the top 10. It was then that my husband insisted I start my own blog to share my poems, thoughts and articles with the world. With his encouragement and rock-solid support, I finally launched this website in February 2016. As of today, my work has been published in various magazines and online platforms like Woman's Era, eFiction India, Women's Web, Readomania, Youth ki Awaaz, Momspresso (erstwhile mycity4kids), ZenParent, Incredible Women of India, SheThePeopleTV, Women of Courage, Bharat Moms, et al and I have also won blogger contests and awards for my articles. I won the prestigious Orange Flower Award (Awards to recognize Digital Creative Superstars presented by Women's Web) for Writing on Parenting in the year 2017 and for Personal Blogging Category (Runners Up) for my contribution in the year 2016. I was also among the finalists in various categories like Social Impact, Travel Writing and Writing on LGBTQ+ issues in the year 2017.