---
Who am I?
I am a blogger, author, serial entrepreneur, social influencer, mentor and mommy to a little girl who is the epicentre of my world. It is rightly said that "Earth without art is Eh!". I have always been artistically inclined since childhood and believe that there is art even in the mundane activities we do on a daily basis. Over the years, I have discovered multiple facets to me. Some have been revelations and some made me introspect to understand myself better. But this happened only after I changed gears in the journey of my life. I resigned from a lucrative corporate job at Infosys to set out on a path of discovery and finding the space where I could feel at home.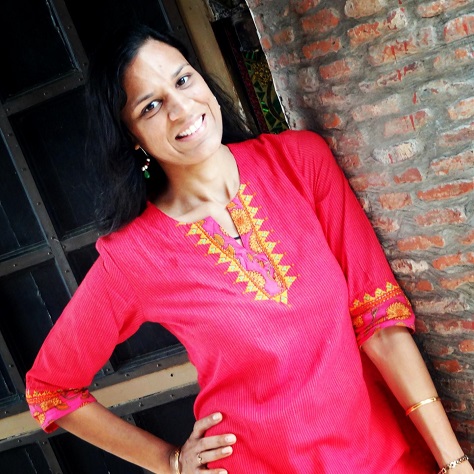 ---
How did it all start?
Being an MBA in Systems and Finance and a B.E. degree holder in Computer Engineering, I joined my dream company Infosys as a Consultant in May 2006. While I enjoyed my stint there and enriched myself in many ways, the hectic schedules and the feeling of being away from my passion drove me to a point when I decided to call it quits.
As a Business Intelligence Senior Consultant, in August 2011 I was chosen to represent my practice at SAP World Tour, Melbourne and delivered a presentation on SAP HANA at the event. I received appreciation from all quarters for taking on such a crucial task and living up to the expectations of the Senior Management.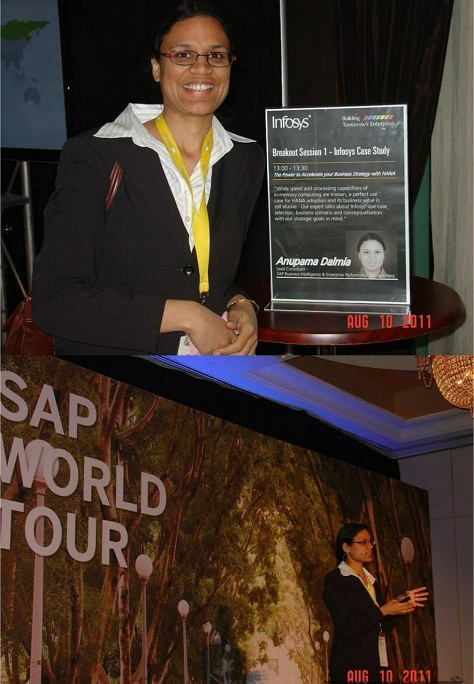 However, ironically, it was after this high point in my career that I realised this was not my calling. I was going against the tide but my husband was extremely supportive and that was enough for me to submit my e-resignation in January 2013 to build an alternate career from scratch.
---
The Blogger in Me
When I was in the 8th Grade, I was down with chicken pox and the boredom of constantly being on bedrest gave birth to creativity. That was when I discovered my love for writing. I started writing poems and short stories, a lot of them! Gradually, I enjoyed expressing my emotions and my opinions through the medium of writing and with a lot of encouragement from family, teachers and friends, I pursued it diligently as a hobby. This, however, took a backseat in the daily grind of corporate life, only to resurface again post my resignation.
After my daughter's birth, my husband happened to read some of my poems and he suggested I must start blogging. I was not sure if anyone would care to read my musings and stories but he went ahead and created this website. Finally, I decided to post a blog in February 2016 here as well as on Momspresso and to my surprise, my very first blog was chosen as the top articles of the month by Momspresso. Then onwards, there was no looking back.
I have written close to 150 posts till date on parenting, social issues, personal stories, travel and health. My blogs have a presence on leading platforms of India like Momspresso, Women's Web and Youth Ki Awaaz and are reaching out to millions across the globe.
---
The Author in Me
Creating stories is powerful because we can create our own world and characters. Fiction has always fascinated me and I have been constantly striving to work on honing my craft to shell out stories that can create a long-lasting impact on my readers.
I have written one book and have been a contributing author to two anthologies. Details of my books can be found here.
---
The Entrepreneur in Me
Taking an initiative and leading from the front comes naturally to me. My mother says I always loved taking charge even as a child, hence entrepreneurship was a natural progression in my journey.
I am the Founder & Chief Mentor at 'Beyond the Box' which is a venture that focuses on inculcating critical thinking and developing creative writing skills in kids through unconventional methodologies and a holistic approach. To know more, visit our website.
I am the Founder & Choreographer at 'Rhythms & Beats' which is a dance enterprise as a part of which I conduct dance workshops, choreograph for events and conduct public events. Check out the official Facebook page.
I am the Co-Founder & Website Designer at 'Tingle Your Taste Buds' which is a cookery website I run along with my mother to share cooking tips and recipes which can bring out the chef in food lovers across the globe. To know more, visit our website.
---
The Influencer in Me
To me, influencing is about engaging and having a constructive interaction with people to bring about a change and impact lives positively. Being an Influencer is a huge responsibility and a continuous process of learning. Some of the activities which I have undertaken as a part of this role are:
Led an online drive to help arrange for sanitary pads and other essential items for 500 families in a remote district impacted by Cyclone Amphan. This was locally distributed by the dedicated team of 'Kali Kolom O Easel' who put in great efforts to make their initiative a success.
Conducted several sessions on blogging and entrepreneurship for women to guide them as they begin their careers.
Involved in the rehabilitation of human trafficking survivors.
I am an Amazon approved Influencer and have been given space by Amazon for my own storefront. Anupama's Haven has my recommendations in different product categories like books, cosmetics and health and lifestyle products. You can check out my lists on my storefront and place an order if you like a product.
---
Profile Snapshot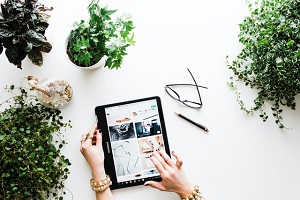 Total Posts: 150+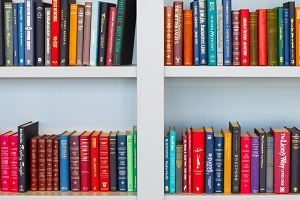 Total Books: 3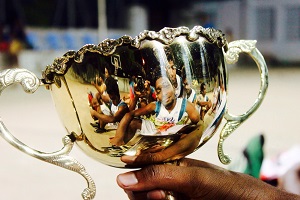 Total Awards: 20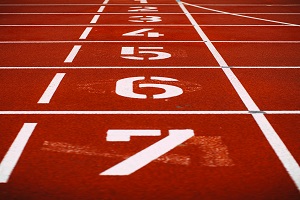 Total Contest Wins: 25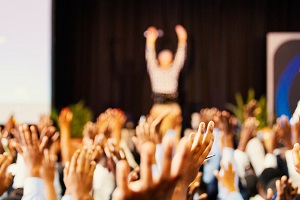 Total Kids & Adults Mentored: 850+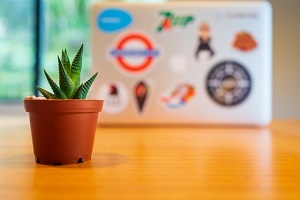 Total Brand Associations: 25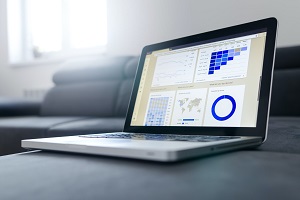 Momspresso Total Views: 21 million; Avg Views Per Post: 160,000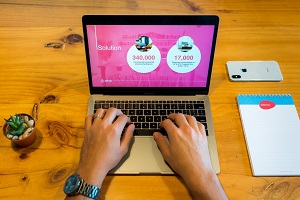 Women's Web Total Views: 1.5 million, Avg Views Per Blog: 10000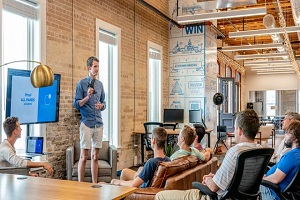 Total Events: 40+
---
Key Career Milestones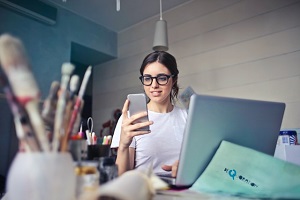 May, 2006: Joined Infosys as Consultant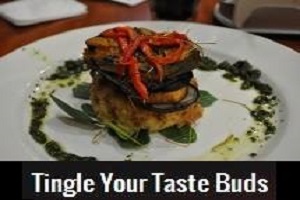 Apr, 2012: Tingle Your Taste Buds FB page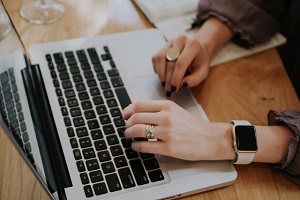 Jan, 2013: Resigned from Infosys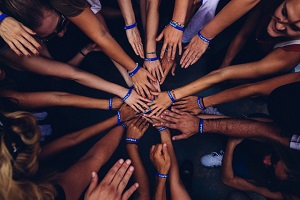 Mar, 2013: Joined NGO as volunteer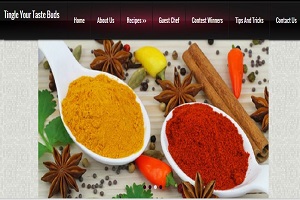 Apr, 2014: Tingle Your Taste Buds Website
Feb, 2016: Anupama Dalmia Website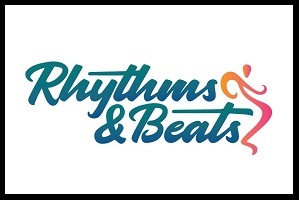 Jan, 2017: Launched Rhythms & Beats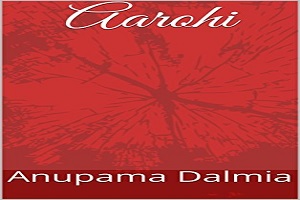 Feb, 2018: Released my debut novella Aarohi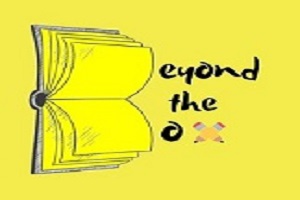 Jan, 2019: Launched Beyond The Box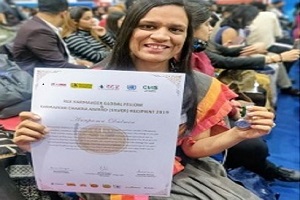 Nov, 2019: Won Rex Karmaveer Chakra (Silver) Award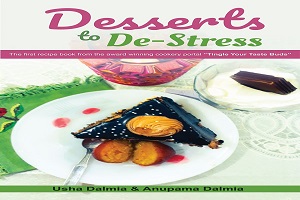 Jan, 2020: First book from Tingle Your Taste Buds.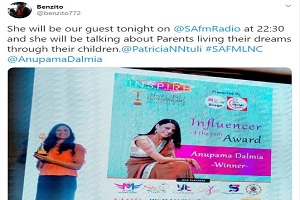 May, 2020: 1st international interview on South Africa Radio FM
---
Gallery
---