Tag Archives:
nutrition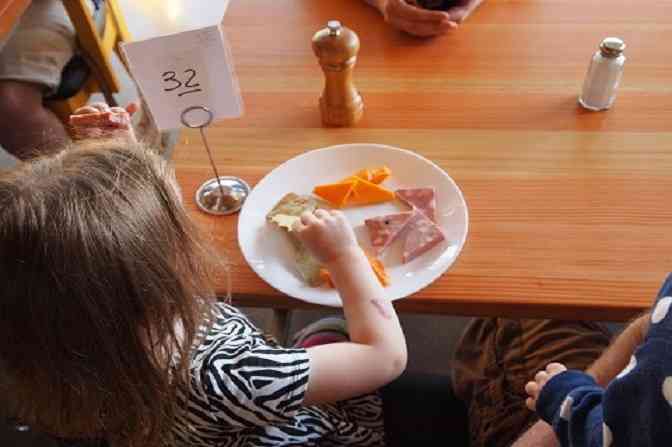 The other day I was whining about my toddler's exasperating antics in the presence of my friend and I was consoled by her with just one statement – "At least you do not have to worry about food and her eating habits. That is a big thing you know."  Well, I get that a lot, because frankly my daughter is not a fussy eater and most of my friends are aware of this. However, this does not mean that she blissfully gobbles up all her meals every day, but that has never been my expectation. I know that for most parents, a key concern is "Oh! My child does not eat" and I absolutely empathise with their situation.
Personally, food is never a matter of anxiety for me whether at home or outside, because my 2-and-a-half-year-old tiny tot is experimental and usually finds something to her liking in most situations. Partly, I would say I am fortunate but I would like to believe that this is also because of my weaning approach with her since the beginning. I would love to share some tips here which hopefully can help parents to raise children who have a healthy relationship with food. However, let me clarify at the onset that this is not a rulebook. Every child is different and hence, I would urge you to ultimately follow your own instincts when it comes to introducing your child to solids. Whatever I am penning down in this article is just based on my own experience and research – this is how I went about helping my child to embrace food and not be averse to it.
Let go – It may seem beyond the bounds of possibility in the beginning but we really need to learn to let go of our own apprehension and fretfulness if we want our children to associate food with happiness.  When I started the process of weaning with my daughter, there were days when she did not ingest even a morsel of food, and I would just let go to normalize the process for her without making it a battle of sorts. I did not want to overwhelm her and wanted to let her take it slow. I let her develop a taste for the various food items offered to her at her own pace.
I would recommend every parent to read the book "My child won't eat". It marvelously elucidates how we need to align our own expectations to tackle this "problem" before we expect anything from the kids. In the initial years, children have tiny tummies and hence, they do not require large portions of food. In fact, in the first year, solid food is not the primary source of nutrition (breast milk or formula milk is) and food is just a supplement to fulfill the growing nutritional needs of the child. So by letting go we are not depriving our children of nutrition but are rather helping them by not pushing too hard.
Allow them to self-feed – I think this is the most important factor which aided in getting my child interested in food. She used to self-feed certain kind of foods since the time she started with her intake of solids and because of that, she began to enjoy the process of eating gradually. Most of us think that babies cannot self-feed and worry that they might choke themselves. This is where research comes into play. Making ourselves aware can help curb such concerns related to weaning. The fact is that children without teeth can very well chew soft food as their gums are strong enough for that. We just need to ensure that the finger food or whatever else they are being offered is squashy yet firm and well cooked. Also, we need to understand the difference between gagging and choking. Most of the times kids can handle gagging by themselves and choking can happen even when we feed them mashed or pureed food. The best bet is to equip ourselves to handle such an untoward situation. There is an excellent video on YouTube which explains how to deal with a child who is choking and how to identify it. Also, I know that self-feeding causes so much of mess and it can be such a daunting task to clean it all up. But it all seems worth it today when I witness my toddler relish a meal tidily.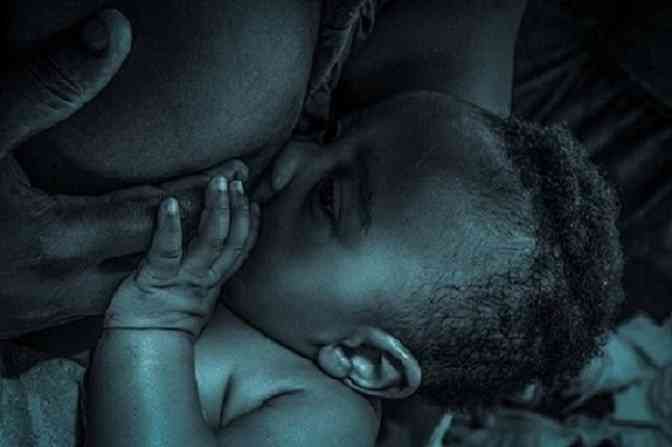 If you are a breastfeeding mother, then you must have heard the following questions or advices umpteen times.
"Are you still breastfeeding your toddler? Stop doing it and wean him/her quickly. It's a bad habit which they need to get rid of soon". 
"Your milk is not sufficient and the child needs top milk for nutrition and strength. "
"Breast milk is just water after a year." 
"You still nurse to sleep? Don't be lazy to put your child to sleep by other means."
"Isn't is embarrassing when your child tugs at you for a feed at a public place?"
And so on and so forth. Phew!
Well, my daughter is almost 26 months old and we are still having a strong breastfeeding relationship. I nurse her to sleep most of the time and though the frequency of the feeds has reduced, I have no intention to wean her off my milk anytime soon.  While there is so much noise and judgement surrounding formula milk and formula feeding mothers, the ones like me aren't spared either. I met someone a couple of days back who casually inquired about my daughter's diet. The conversation steered towards the brand of milk I use and I informed the lady that I still primarily rely on breast milk for my daughter along with the usual solid foods, of course. To say that the lady was aghast would be an understatement. She chided me on being a careless mother by depriving my daughter of good nutrition. She also didn't hesitate to cross the line and stated that I am responsible for developing the bad habit of breastfeeding and nursing to sleep in my daughter even at this age, by giving in to her demands. Honestly, I was in no mood to debate so I just cut short the conversation and moved on.
Personally, I don't get affected by people judging me for my choices as I take complete responsibility for what I do and I do it because I feel it is right. I also do my own research when it comes to parenting, hence I take such comments with a pinch of salt. But, I know there are many mothers out there who are constantly judged for everything they do as a parent and this takes a toll on them. There are many who don't have the luxury of a sea of information at their disposal on one click. Such mothers, who are unfortunately not so well-informed, start losing confidence in their parenting skills after being the target of unnecessary and harsh judgements. Why do we need to do this?