"Here. See", said my elder brother while handing out his mobile phone during one of our trips from our respective work cities to home at Jaipur.
"What is it?", I was not sure.
"You were asking na one day about how I pass my time."
"Yeah. You work in a big Infosys campus that has gym, arcades, cafes etc", I said with a hint of jealousy.
"Not that. I don't live there forever. To keep myself occupied, I write a BLOG", he said.
This last word caught my attention, for it sounded so cool and I had never heard of it.
"What is a blog?", I asked.
"It's like your own website or a web page where you can write about anything", he explained.
"Like ANYTHING?", I was shocked.
"Of course, use your brain. Don't write your personal rant or details or anything that can hurt somebody's sentiments as this a public page. Everyone can read it", he clarified.
I went on to read some of his blogs and decided to create my free page too.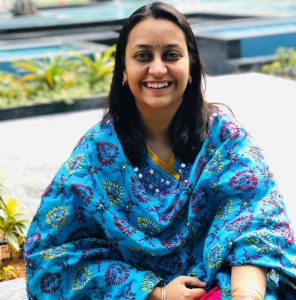 In those days, I used to live in a PG in Bengaluru filled with girls who had their own groups and my only friend had started taking fancy for a boy and was away most of the time. Having nothing else to do after coming back from the office by 6 PM, I started creating blogs in my office or in the cab; I would get down to go to an Internet cafe and publish from there. Those were the days when I was a happy person and had some humour left in me. I would write humorous blog posts, sometimes with a tone of sarcasm. I made friends with many other bloggers, some of whom were already at a much higher level of blogging than me in terms of their content, page design, platform, followers etc. We would exchange critical feedback about our blogs which was a great learning experience for me.
And then. I got married.
Suddenly, my pace of writing slowed down. All of a sudden, I was taking care of a home, a husband, new relatives, scheming and plotting, gossips, office, maids, electricity, water and what not. Even my style of writing and topics changed to gloomy. I am not creating any relation between my happiness, style of writing and marriage. You are.
Anyway, every now and then I would write. And then, I became a mom. Amidst the post-partum depression (as I understand it today), I actually forgot the link to my own blog. It came down to just one blog post a year. There was this constant frustration as I loved to write. I am better expressing in writing than speaking. Even today, one can find several written notes on my phone where I would have written all that that I could not speak to anyone about.
On one particularly bad evening, I stormed into my room and registered myself on a site named MyCityForKids – I had been reading some amazing blogs there, wrote my first blog post with disguised names of the characters and pressed the publish button. Since it was my first blog post there, it was supposed to go through a review before actually getting published. I didn't care. I just went to sleep. The next day, I woke up with several notifications on my phone. The blog post was approved and published, and there were several comments and likes in response. There was a sense of mixed emotions within me. I was happy that my blog post was getting noticed but sad to know that several ladies were going through the tough emotional journey like me. However, I felt a strong sense of belonging to this tribe of moms.
As a redemption post, I wrote an utterly humorous and relatable blog post the next time and it was showered with immense love. It gave me a sense of relief to read comments like – "Beautiful post. It brought a smile on my face". From then on, these comments and likes became like a dose of euphoric drug for me. I have been on and off that platform but it always feels like a safe home for me. It's now called Momspresso and I had once been referred to as Mrs. India of Momspresso for my entries and absences from the platform.
I gave away my well paid and secured job right in the middle of the Covid pandemic, much to the surprise of everyone on the management and teams. I wanted to get some peace in life. To whoever asked me about my future plans during the 'break', I would reply that I wanted to take up writing full time. That's when I reached out to Anupama Dalmia, whose blogs I had been reading on Momspresso and later came to know that she was my sister-in-law's roommate during MBA days. I had a story with me and wanted to jump to getting it published. She very patiently drove some sense into me.
"Getting a book published is very easy these days but who will read them? Your friends and relatives? Be ready to send them free copies", she said.
"Nothing wrong in that. However, spend more time on your writing, your blogging, upgrade your site, participate in events, make a tribe of people who will give you critical feedback. I promise you that you will go on to change your book story every time you meet a talented writer as you will keep on learning the nuances. It is important to work on your craft and come out with quality content rather than rushing into what may seem attractive", she said.
How true she was. I started working on all that but guess what? I became a mom, again!
But I am determined to follow her advice. For now, I am happy to call myself a blogger and will continue to cherish all the love that I have got from my readers. But I can't wait to go further and get better and bigger.
Keep on inspiring us Anupama Di and congratulations on your 7th year as Blogger!
Author: Nikita Mathur